9th September 2022
Three different Midland Clubs take Podium spots at Itchenor Lark Open Meeting.
Those survivors of the Saturday Lark Masters social took flight to Sunday's open meeting. The weather was again glorious and the breeze was stronger promising good hiking compared to the previous day. The race course was shared with the International 14's which allowed for some spectacular sights and capsizes!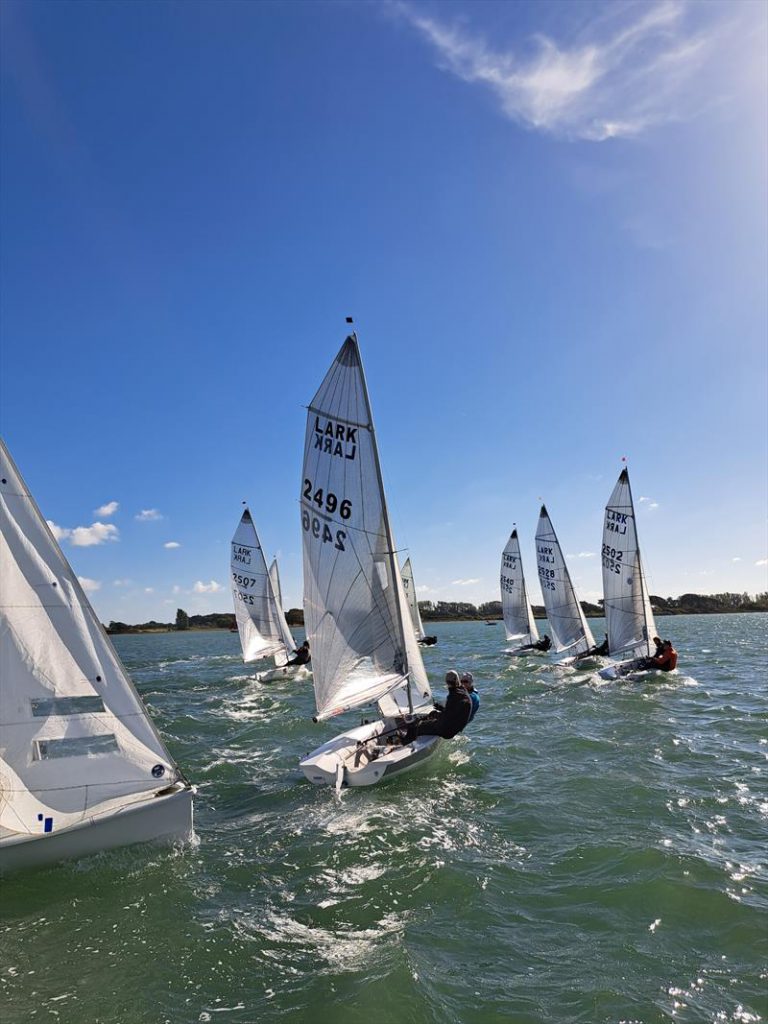 Race one was under way which Stuart and Nick Hydon establishing an early lead. They misjudged the tide at the windward mark and let Jonny Coate and Oli Goodhead in. Down the run Stuart & Nick managed to establish room at the leeward mark, which was further helped with Jonny and Oli getting the spinny downhaul under the boat. The Hydon's then pulled away to deliver a win followed by Jonny and Oli. In third it was Steve Cumley and Eluned Stewart, yesterday's crowned "Masters".
Race 2 was a repeat of the first race with Stuart & Nick pulling away up the first beat. There was no mistake at the windward as the tide had changed direction. Jon White and Rob Woodward looked good up the beat, but soon their fortunes changed as they slipped down the order. The battle for the next 3 places was between John & Vicky Brickwood, Jonny & Oli and Steve & Eluned. After some tidal tactics John & Vicky finished second, with Steve and Eluned third.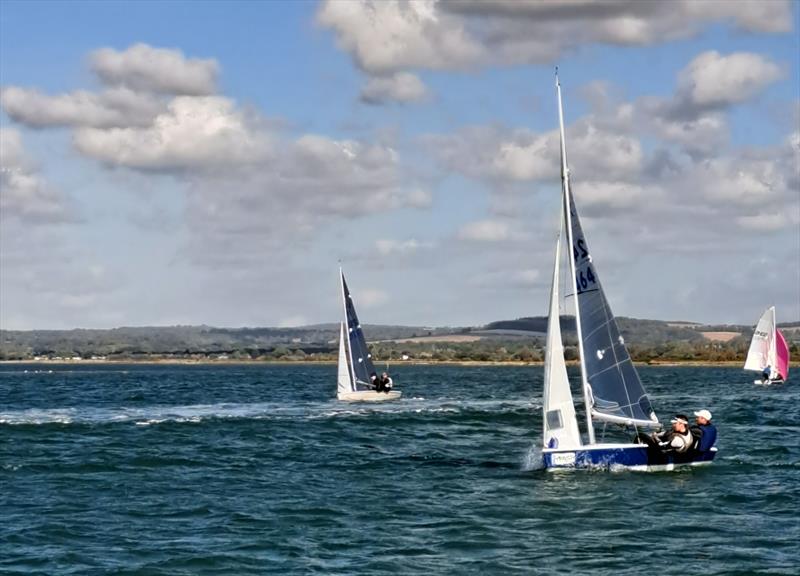 The final race was a battle between John & Vicky, Steve & Eluned and Jonny & Oli. Which eventually ended in with Steve & Eluned winning followed by Jonny & Oli in second. Third was taken by Steve Chatten & Kirsty Phipps.
Thanks go to Itchenor SC for their hospitality and putting on a great weekend's racing which saw a great reunion of past and current Lark sailors.
Full Results – Itchenor Sailing Club : Lark Open (itchenorsc.co.uk)