Coming up next: Rock Open Meeting at Rock Sailing and Waterski Club. A weekend of Sun and Sea and Surf.  It has been prepared as an ideal Nationals training camp, as there will be 10-12 races, with mixture of line and gate starts in similar consition to that of Brixham, so sharpening your boat handling and tuning will be in order. 
All of this taking place in an idealic, mini-break location.  Sailing is held either in the bay or in the estuary mouth, depending on the conditions.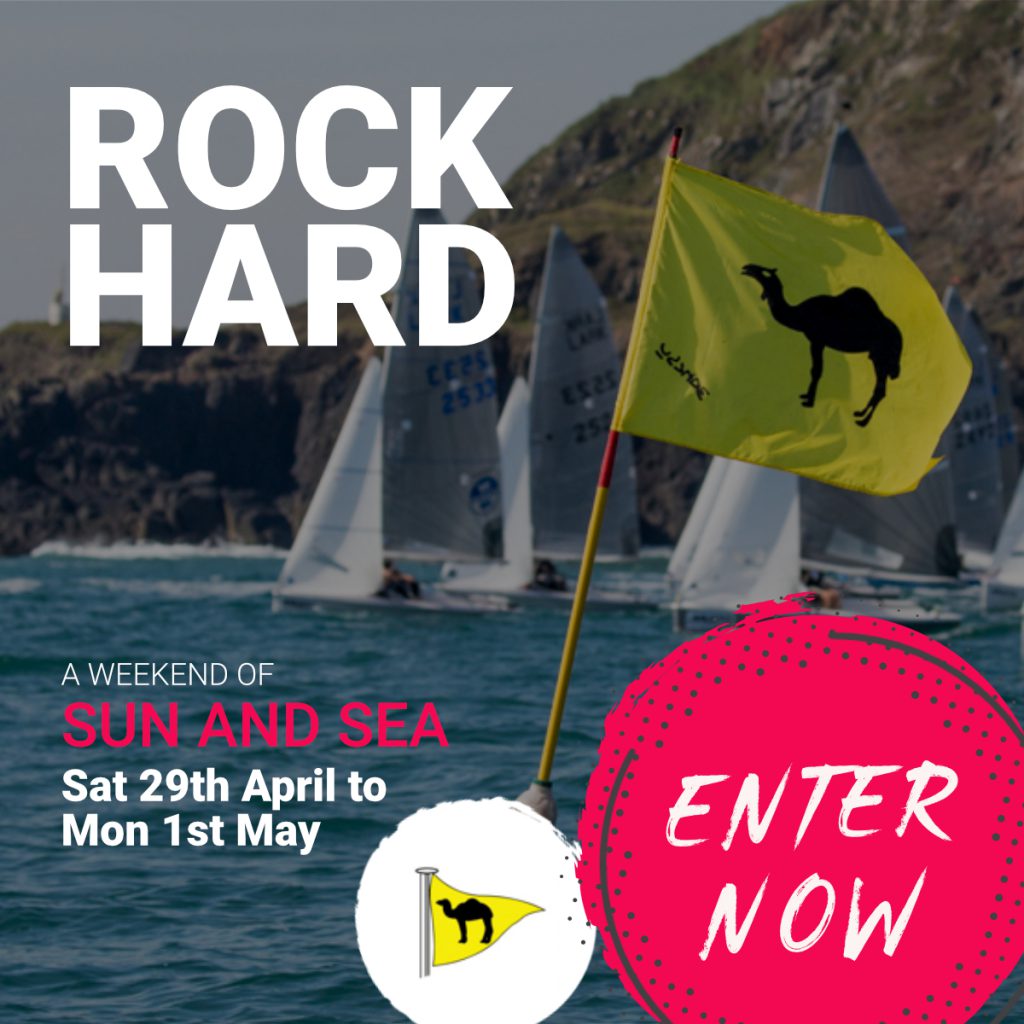 Favourable tide times allow for a 1400 start on Saturday (registration from 10am), allowing plenty of time to get there on the Saturday. Sailing on Sunday and Monday will likely be in the morning to allow to enjoy the fabulaous Cornish coast and to take in the famous 'Obby Oss' festivities in Padstow – see here for details.
The club will be Open on Friday night (1800-2000) for their Fish Supper and on Saturday, we plan to have a fleet dinner in the clubhouse at 7ish.
You can Enter Online in advance or on the day.