Here is the recent Yachts & Yachting Article by Megan Brickwood
Megan Brickwood is in the British Sailing Team, looking to represent Team GB in the 49FX at Paris 2024. She's at the top of her game. She also chooses to sail a Lark. Why? She sat down with Dan Watson of the Lark Class to explain why…
"It is only right to start my story of how I got the Lark 'bug' a good 40 years ago. It is no secret that both my parents grew up and I believe even met in the Lark class in what can only be described as one of the most impressive and successful careers in the class; it still continues. As both a helm and crew they have excelled, earning the title Lark Gods; perhaps this is where the competitive challenge got me in the class?
I have been campaigning the 49er FX for quite a few years now, with the ultimate goal of bringing home a medal in the 2024 Olympics. Olympic campaigning is firstly the most incredible and honouring challenge I feel I will ever get to do, but it also comes with its undeniable commitment and sacrifice at many levels. And that's where the Lark class offers a fun escapism, whilst still sailing.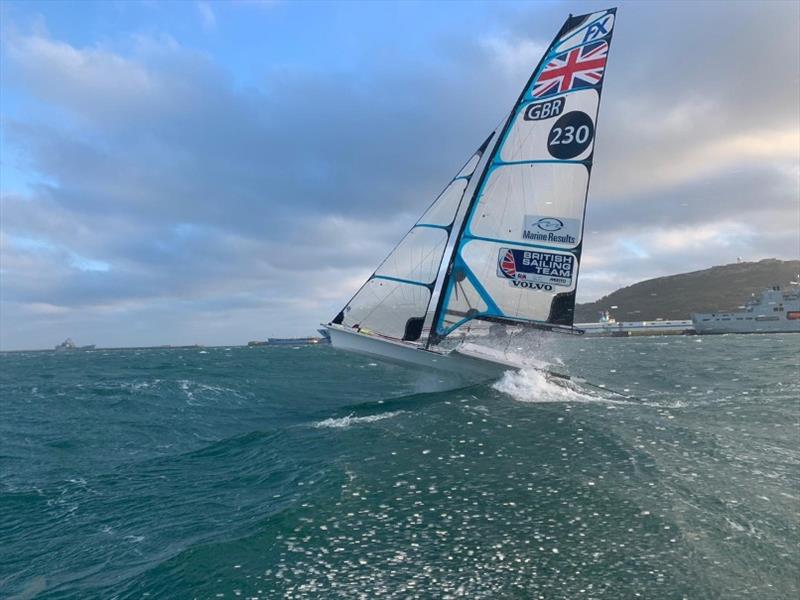 During Covid, like most people my other half, now fiancé, and I took on new challenges and particularly was when I properly introduced him to sailing (yes it took 8-10 years but it was worth it). To be honest the Lark was an obvious choice for us, and that seems so ridiculous to say considering we are about 30kg too heavy for the average weight. The lark not only offers super competitive racing but also has a huge range of second-hand boats for sale and the most reasonable price anyone could imagine. We picked up our Lark for less than a 49er FX mainsail and spent a few days giving her some tlc before heading off to Salcombe Week and eventually our first Lark Nationals in 2022. It is totally fair to say even at this price she was, she is a competitive and fast boat; if only her helm could get the race track right!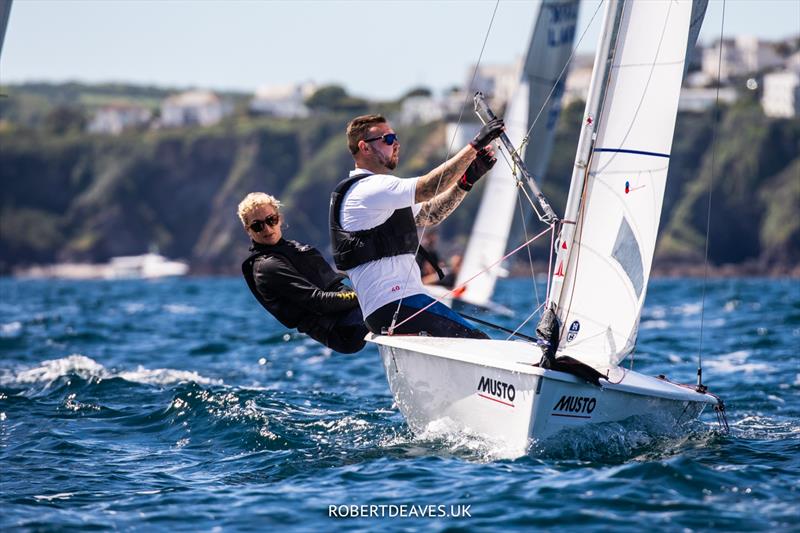 The Lark Nationals can only be described as my favourite week of the year now. Families, couples, friends all turn up to a friendly yet highly competitive week of racing in a boat which is both easy to handle and a great challenge to push and learn the technical elements. My parents brought me up sailing in the Mirror from a scarily young age when I thought the spinnaker chute was the toilet… The symmetric setup in the Lark, similar to the Mirror, allows crews to learn skills applicable to all boats whilst also offering the freedom of different systems, notably dependant on how much you want to boat bimble. I have to admit, when we turned up to the nationals, as super busy people (a classic excuse), our boat was not in the most prestige state and so I believe I would have been the number 1 person asking to borrow tools around the boat park; even taping our rudder on at our most recent nationals! The fleet though are the most friendly and great bunch of people who have become great friends to race fiercely against on the water, and chat about the sailing long into the night in the bar, with a beer of course.
As a family friendly fleet, families can join in on all the social sailing fun including the odd children's disco, whilst also adapting the racing somewhat to the lifestyle of having kids! As a young person without kids, this still benefits all the sailors, allowing a larger fleet to race whilst also providing a great social atmosphere off the water. Turns out parents want a beer even more than us!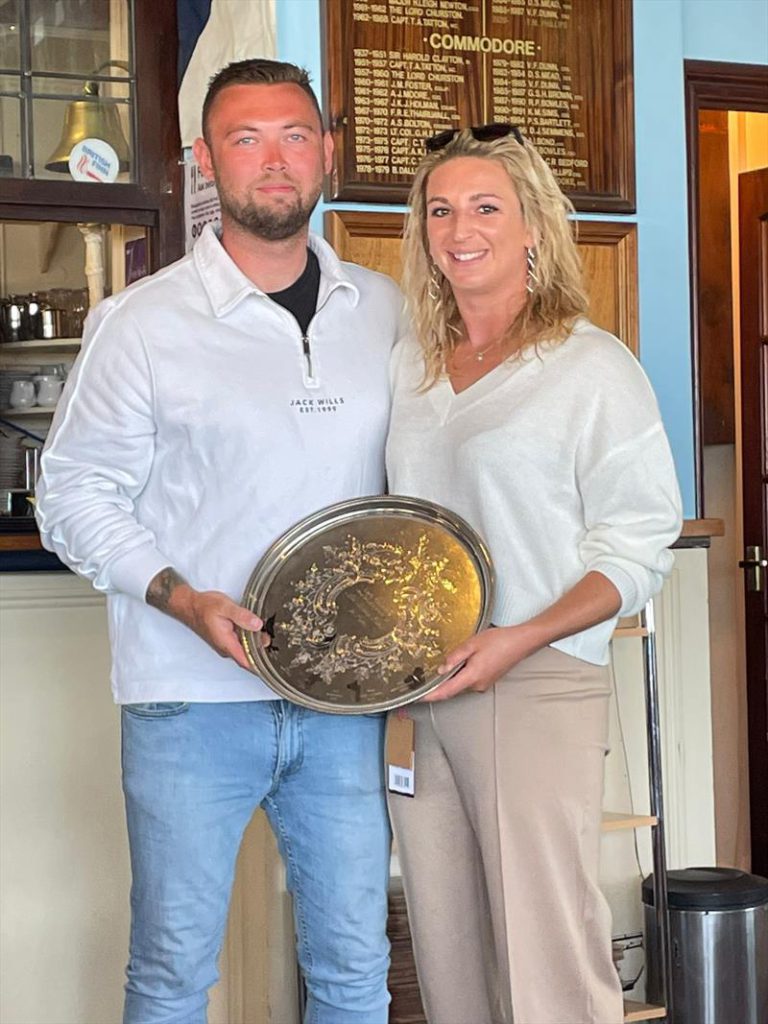 Reason number 'something' for joining the class: The nationals are always hosted by small friendly clubs in venues that are not only superb for sailing but also great for a family holiday. We are in Weymouth town next year and then my favourite venue ever, Absersoch in 2025, which awkwardly coincides with our honeymoon… we will see! I would personally love to see more young people join our fleet. You can be sure to expect all the fun, including the Lark's new favourite game split the harp as well as a range of different length races on both line and gate starts.
Ultimately being a part of the Lark class allows me to race in a highly competitive fleet (still haven't beaten my Dad or Uncle at the Nationals yet sadly), sail with my other half and at the same time it's our holiday. From the moment of arriving at an event, rigging up the boat in less than 15 minutes, to chatting with friends in the bar overlooking the racecourse it will be the most fun few days of sailing that's for sure.
As you can read, we love the Larks and what they are all about, and I hate hiking, so that's something to be said. We love to sail them for all the reasons given above, so I would highly recommend anyone giving them a go."
If you're interested in trying out a Lark, ask the committee () for a try out of the new Synergy Marine Demo Boat, at an event near you (see Fixtures List).
Also check out the Lark facebook page for updates and their Instagram and Twitter feeds.
Thanks to Megan for her words and check out her 49er FX Olympic Campaign at www.instagram.com/team_integra_230