Nigel Hufton – 28th April 2022
Frensham Pond SC will be hosting a Lark Youth Champs for under 25 helms (crews can be any age).
It will be on Saturday 14 May (the day before the Lark Open)
14:15 – Briefing
14:45- Club pursuit race, then 2 Lark races
18:30 (approx) – Prizegiving and free pizza

Please contact Nigel Hufton if you are thinking of attending at: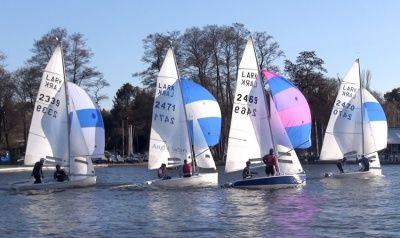 If you are under 25 and don't own a boat, we can help you borrow one.
If you own a Lark and are not under 25, please offer to lend your boat – or we will try to find you a helm!
Watch a great video of the last Frensham Youth champs here.
The NoR and SIs and entry are on the club website: https://www.sailfrensham.org.uk/