Inlands Init! Make sure you enter for the Lark Class Inland Championships on Sat 23rd – Sun 24th September at Draycote Water Sailing Club.
Enter here: https://draycotewater.co.uk/events/lark-scorpion-inlands/
See below for social plans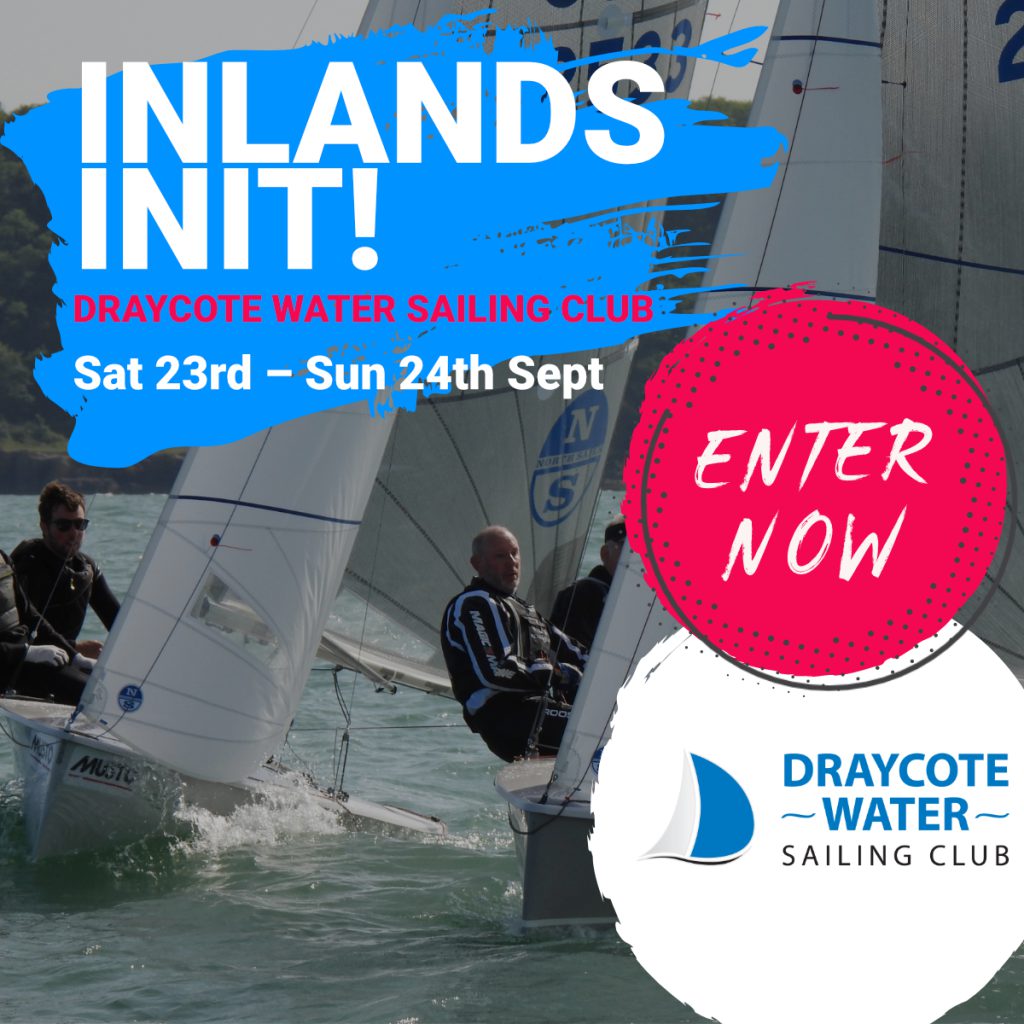 Social Plan for Draycote Inlands
We are sharing the event with the Scorpions and joining forces on the social too!
A function room is booked for up to 40 people, at a pub called the Green Man, Long Itchington, near Southam ( https://goo.gl/maps/c9SFKGXqQYcKx53K9 ) a 13 minute drive from Draycote (who are closing their bar at 7pm). Even if you are planning on going home for the night, why not come and have a drink and some food with others in the fleet before driving home. A lot of the Scorpion fleet are doing this, so it's a great opportunity to catch up with Larkies and Scorpion sailors alike. The pub offer food (including vegan and gluten free), and lots of beer and spirits choices.
10 spaces in a campsite behind the pub have been reserved, so if you want to camp for £12 per person per night, let us know and we will put you down for one of the spaces. The pub also allow campervans by special request and well behaved dogs on leads 😊
There also appear to be a few B&Bs within walking distance of the pub – White Hall Farm and Marton Road Farm, and there is a Travel Lodge at Rugby Dunchurch which is a short drive away and closer to the club.
It should be a fantastic event. Any issues or questions about this plan, Post a message on the Lark Open Meeting Whatsapp Group.