The Lark National Championships will be held from 28-31st May. Many new faces are expected, with a vibrant mix of younger and older sailors.
Sponsored by Musto, the Larks return to a favourite venue of previous years – Brixham YC. Set on the southern entrance to Torbay on the glorious English Riviera, the event promises a family-friendly location and programme, varied race formats and great socials. Anyone wanting to join in the fun can find out more at the event webpage Lark Nationals 2023.
There will be trophies and prizes for the all-important Silver and Bronze fleets, so everyone can have competitive fun, wherever they are in the fleet. There will also be a raft of other trophy categories, including Married couple, Master & Apprentice, Top Club, 25-and-Under, 21-and-Under, Oldest boat etc – with plenty of prizes donated by Musto.

Challenging at the younger end of the fleet, we welcome back British sailing team 49FX sailor Megan Brickwood, sailing with partner Connor Dickson. Even younger, a new challenger for the youth prize is first-timer Jake Willars (previous winner of the Scorpion youth prize), sailing with John Tailby.
The Top 10 will be fiercely contested, as ever, with six previous Championship-winning helms (and 7 crews) in the mix, challenged by many other talented sailors who are keen to get their names on the Silver Lark Champions trophy.
Chris White & Samuel Bailey will be difficult to beat. Chris is one of only two people to have won the Larks as both helm (2018/2021) and crew (2019). As a 3-time winner he is now officially a Lark 'God'. He was 4th last year, but his new pairing with Samuel – a Travellers' Trophy-winning helm in his own right and winning crew in 8 races at Rock – means that Top 3 is realistic.
John Brickwood and Andy Hicks – John became a Lark 'God' in the 80s and 90s and returned to Lark sailing in 2022 with Andy, reunited their winning partnership from 1986! They came 3rd last year and looked very good over the winter at Frensham. Heaps of experience and talent and will do well in all conditions.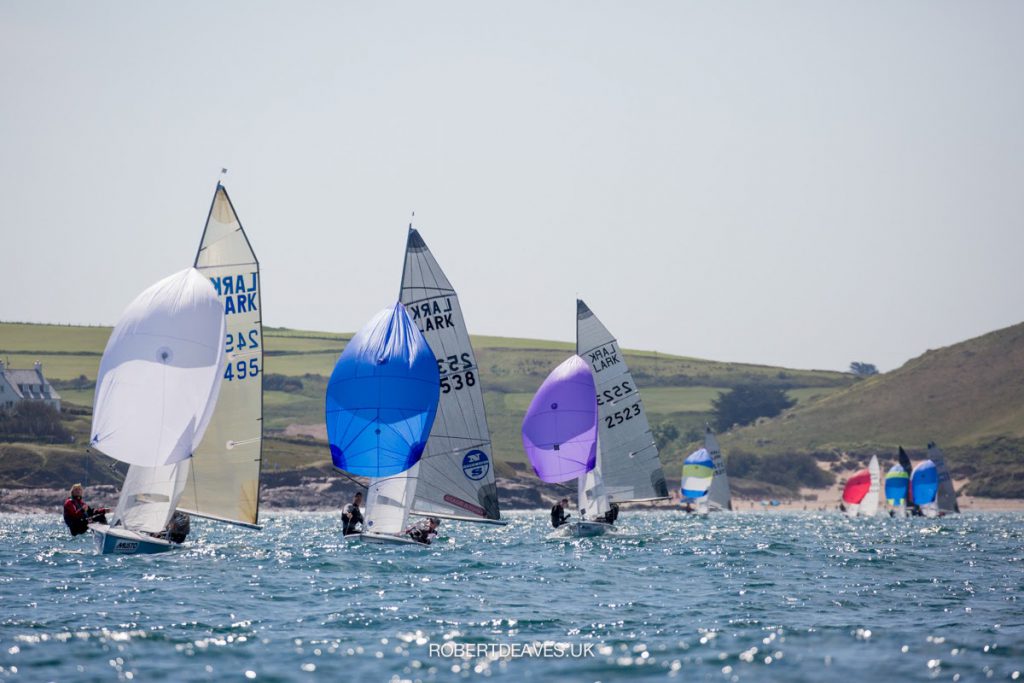 Alan & Tom Krailing – Another Lark 'God', with four victories (2006, 2009, 2011, 2015), returned in 2022 with young son Tom crewing and came 2nd in the light conditions. Should be Top 3 if it is light/medium but may be too light for a blow.
Stuart & Nick Hydon – Twice winners (2016-17) and looking for that elusive third win to join the 'Gods'. Came 5th in 2022. Brilliant tactics and boat speed and an uncanny ability to thread their way through the fleet. The shiftier the better.
Tim Fells & Fran Gifford – Three-time winner (and 6th last year) Tim has nothing to prove but he retains his competitive instinct and skill, as shown by successes in the Merlin fleet with Fran. Should be Top 5.
Harry Pynn and Gemma Cook – A past champion and 7th last year. Particularly strong in light to medium wind. Favourite for the Married couple's prize.
James & Eluned Stewart – James is a crewing legend and regularly Top 10 helm in Larks. This year he teams up with ex-Lark National crew and wife Eluned, so could easily be Top 5 and will push the Pynns hard for the Married Trophy!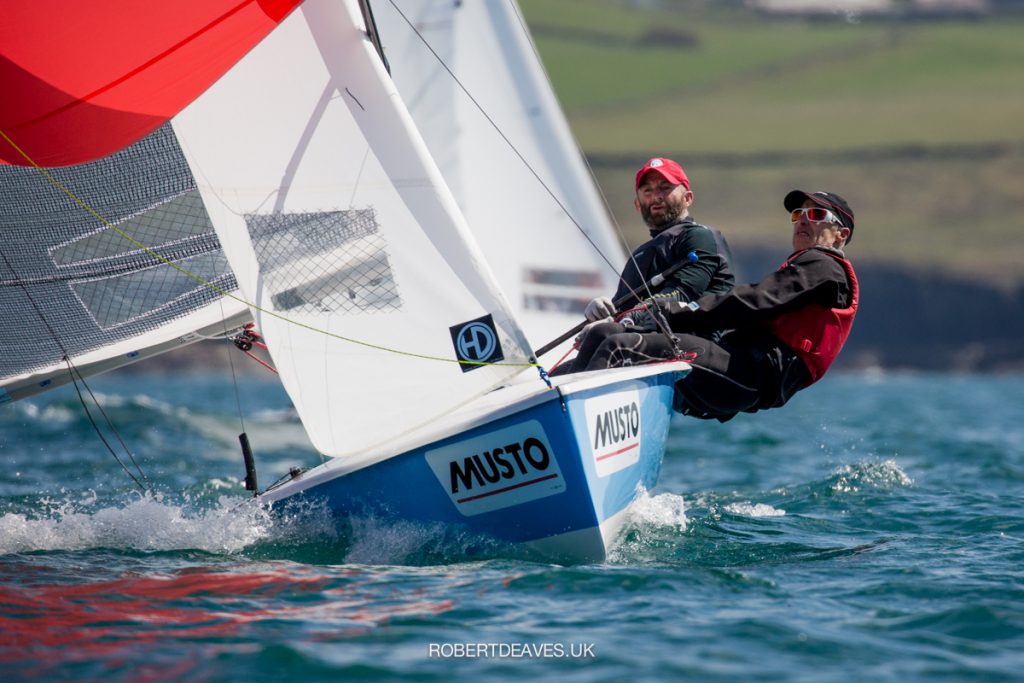 Nigel Hufton and Helen Scott – Nigel has competed at every Lark Nationals since 1983 and won the Champs as crew in 1994. Still trying to complete the double, with many Top 5 finishes. Winner of 8 races at Rock this year. Now paired with Helen Scott – a top Lark crew – they have the experience, but lack practice together.
Ed Bradburn & Holly Evans – Ed is a past Lark Inland champion and accomplished OK sailor. Normally in the Top 10, he will want to improve on 14th last year. Paired with Holly, they are capable of race wins.
Jonny Coate & Kate Phillips – 9th last year, but with some Top 3 wins in Opens, Jonny could be a good outside bet this year.
Also with the range of abilities throughout the Lark fleet, there will be closely fought competitions across the race track. And as with all Lark champs there will be Gold, Silver & Bronze prizes up for grabs and prizes can always be won for special noteworthy feats of under-achievements both on and off the water!! Watch this space.
All the up-to-date info can be found the Lark Nationals Website in the lead up to and throughout the week.